Creating a new account to enroll in TESDA Online Program is easy, even for a non-techie user. Just follow our tutorial below and you'll be good to go.
How to Register a TESDA Online Program Account
Log In

On the TESDA Online Program website click on the "Login" link at the upper right corner.
Create a New Account
Click on the "New Account" hyperlink or on the "Create New Account" button at the bottom (boxed in red).
Fill Out the Registration Form
In the next page, fill out the form carefully. Fields that are marked with asterisk (*) are required or mandatory. Please use a VALID EMAIL ADDRESS. You'll be needing this to verify your account. Like I always said After filling out the form, click on the "Create my new account" button.
Open Your Email
After the successful registration, open the email that you have enrolled in the registration form and look for a verification email from TESDA.
Verifying Your TESDA Account
Above is an example of a verification email which you should receive after filling out the registration form. The email contains a link to activate your account, simply click on the link and your account will be activated.
Log in for the First Time
Using the username and password you have typed in the registration form, log in on your newly activated TESDA account.
HOW TO ENROLL IN A COURSE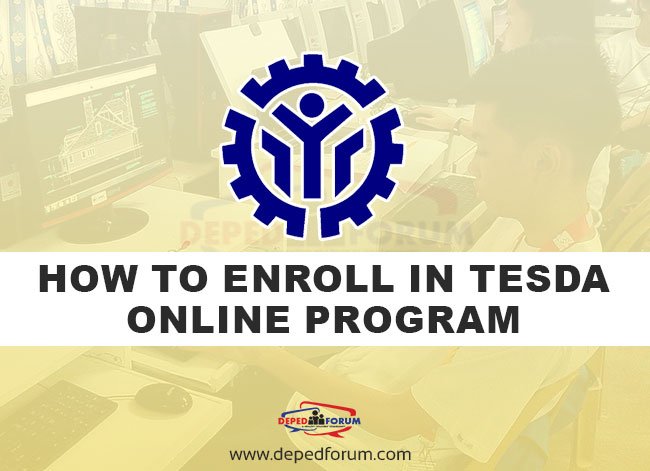 Here's the main part of our tutorial, enrolling in a TESDA Online Program Course.
Choose a Course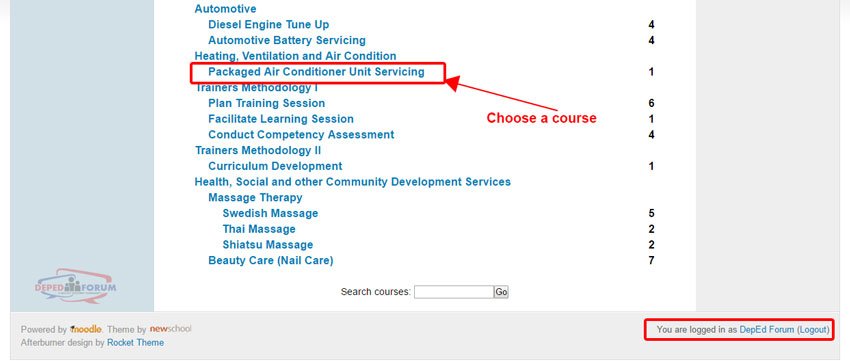 Upon signing in, you will be presented with a list of courses like the one above. Choose the course that you want to take by simply clicking on it. If the course have a subtopic, you'll see a page similar to the one below, otherwise the list of topics to be learned will be presented to you right away.
Select a Sub-Topic
After clicking on your chosen course. Choose a particular set of subtopic if there's any. This will OFFICIALLY enroll you to the course.
Just a Confirmation
Click yes if your sure about what you're doing, otherwise, review the courses again and choose another one. This is the final step on how to enroll in TESDA Online Program.
That's It! Enjoy Your Free Course, You are Now Enrolled!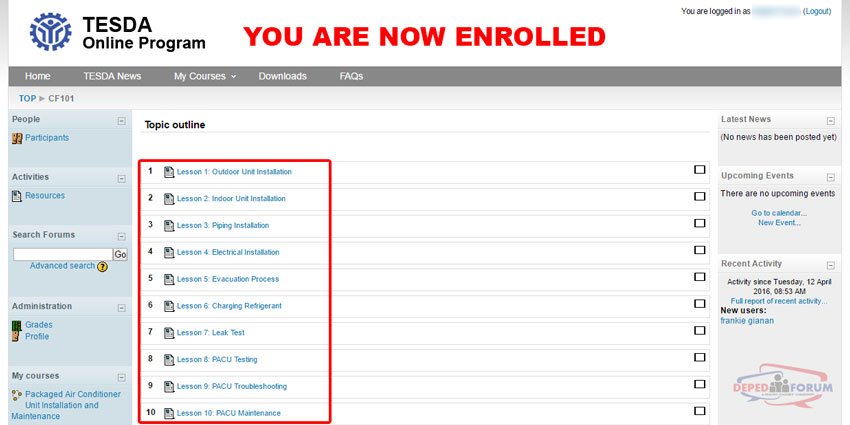 You're done! You have successfully completed our tutorial. If you find this post helpful, please do share it with your friends on social media. Thank you so much and stay tuned for my next tutorial.
ALSO READ: