Good day Forumers! It's another day of sharing here at DepEd Forum. Today, we're giving away a set of 15 High Quality Graduation Ribbons that you can use for the upcoming year-end rites.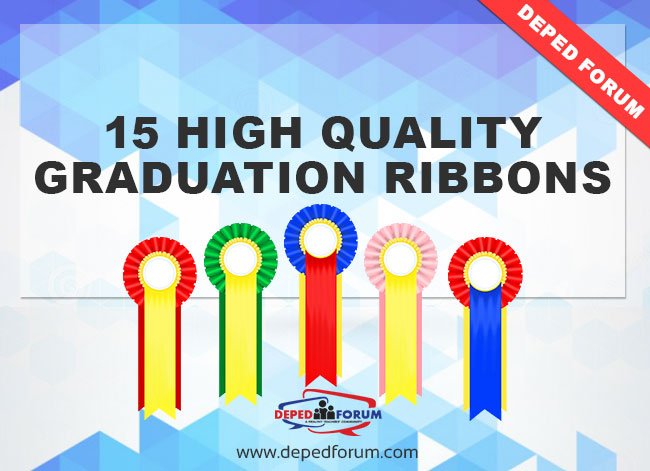 These ribbons come in 15 different color combinations. (Please see sample image above) As usual, I bundled the ribbons in a single Microsoft Publisher file. You can delete the ones that you don't like. You can also resize the ribbons based on your own preferences.
ALSO READ: Recognition Programme Design
To make the ribbons more personalized, you may add your school logo on top of the blank round space in the center of each ribbon.
Technical details
File Format: Microsoft Publisher (.pub)
Number of Pages: 3
Number of Ribbons: 15
Number of Color Combinations: 15
Paper Size: A4 (11.693″ x 8.268″)
Orientation: Landscape
Ideal Paper Type for Printing: Glossy Photo Paper
Get these 15 High Quality Graduation Ribbons below